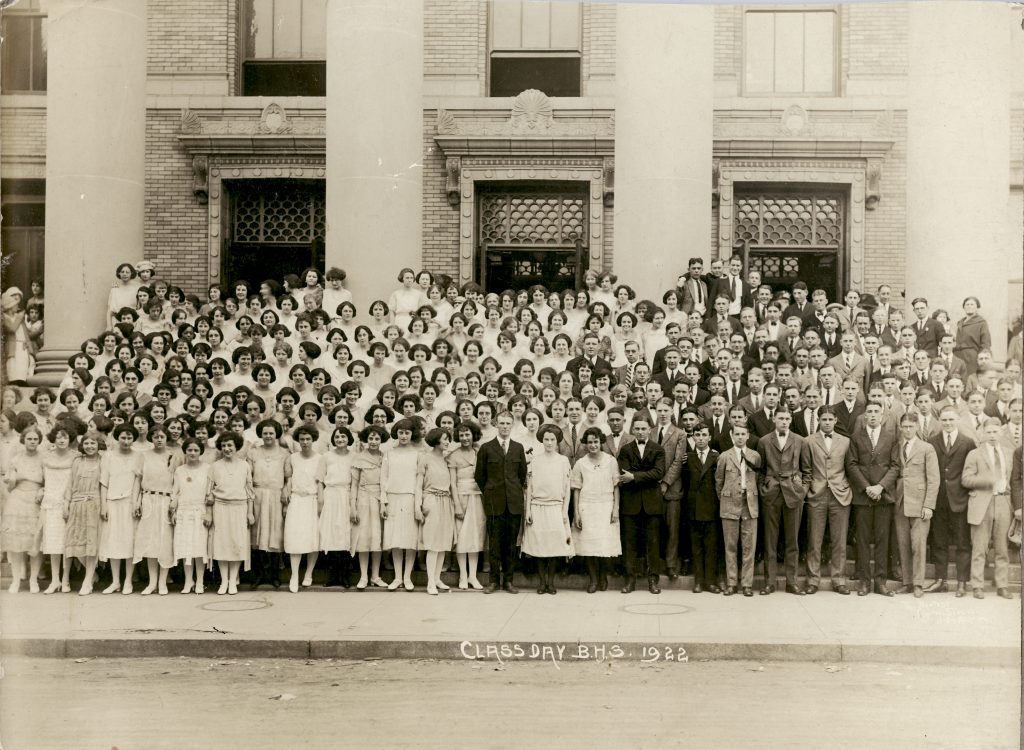 My grandmother, Esther Kronenberg, is in the front row, the third on the left from the center gentleman in a dark suit. I've seen this photo 100 times. My dad put a sticky note with an arrow over the class, pointing to his mother's head. Bronx High School, graduating class of 1922. Today was the first day I have really given some consideration to what that meant for her and her family.
Esther was the first generation in her family born in the United States. She was born in 1904. Her father was a shoemaker from Koden Poland. My father told me that he was a learned man. Perhaps not formally educated, but always had his nose in a book. Esther's mother Anna was a housewife, no education at all, guided by superstition and concern about the "evil eye." According to my father, she was frequently found throwing away or burning books, claiming they were evil.
I look at this photo and I see a woman who is probably happy but may not have a real sense of what exactly she has accomplished on this day. Her family left a poor shtetl with no promise for a future to children born there. With constant poverty and pogroms, her father Max followed his older two brothers to New York in the hopes of a better life.
Esther never went further in her education than High School, but I'm sure her parents, at least her father, must have been so proud standing there that day, watching her graduate. She was always interested in social and political events and spent her entire life in adult education classes learning everything from Japanese gardening to jewelry making. Her grandchildren all went on to get college degrees and some have advanced degrees. She lived well into her 90s so she got to see that as well as know some of her great-grandchildren well.
She was a remarkable woman and not a day goes by where I don't think of her.